The most fundamental of three critical ethernet cable technologies is termed Precision Matched Impedance ( PMZ ).  Designer Caelin Gabriel's research into high-speed signal transmission found that the precision with which digital cable conductors are constructed has a profound impact on performance.  Loose manufacturing variances lead to signal distortions that are clearly audible in a system designed for high fidelity. To achieve the benefits of PMZ,  Shunyata Research produces the Venom, Alpha and Sigma ethernet conductors using extrusion and shielding processes designed to reduce phase distortion caused by characteristic impedance irregularities. This process reduces the micro-distortions associated with common ethernet cables. While costly, this process delivers superior timing, clarity, and dynamics in sound when used in a media sound system.
Kinetic phase inversion Process™
The second technology is the now-famous Kinetic Phase Inversion Process ( KPIP™ ).  KPIP™ is a proprietary Shunyata Research treatment process  that effectively eliminates break-in and improves the performance of signal, digital, and power cabling. These improvements are significant when applied to high-speed signal conductors because they are more prone to signal degradation and micro-distortions compared to slower speed analog signal cables.
Taken together, these technologies elevate the performance of the Venom, Alpha, and Sigma Ethernet cables beyond anything currently available, at any price. Listen, compare for yourself and discover the best resolution possible from ethernet-connected sources!

Specifications and comparison for ethernet cables

Venom Ethernet
– CAT 6A
– 22 AWG OFE Copper
– PTFE Dielectric
– Precision Matched Z conductors
– Kinetic Phase Inversion Process™ ( KPIP™ )
Alpha Ethernet
– CAT 6A
– 22 AWG OFE Copper
– PTFE Dielectric
– Precision Matched Z conductors
– Kinetic Phase Inversion Process™ ( KPIP™ )
– 1 CMode module
Sigma Ethernet
– CAT 6A
– 22 AWG OFE Copper
– PTFE Dielectric
– Precision Matched Z conductors
– Kinetic Phase Inversion Process™ ( KPIP™ )
– 2 CMode modules
Venom USB
The Venom USB cable offers high performance at an exceptionally attractive price. The signal conductors are silver-plated VTX™. Triple shielding with signal and power wires individually shielded. Venom USB cables have been favorably compared to cables up to $1000. ( 1.5 & 3 meter lengths available )
Unlike the majority of USB cables that are little more than re-badged printer cables, the VENOM USB uses Shunyata's most expensive VTX™ ( Virtual Tube Geometry ) pure copper conductors, which bring a more life-like textural element and image density to visual and audio performances. The VENOM USB's signal conductors are are completely separated from the power conductors, which is a departure from the mixed power and signal conductor bundle that comprise the vast majority of USB cable designs. This power and signal separation reduces cross-talk and noise to vanishingly low levels.
Applications
– Digital Audio Converters, computers, digital amplifers.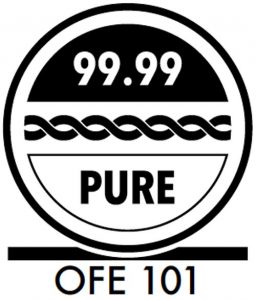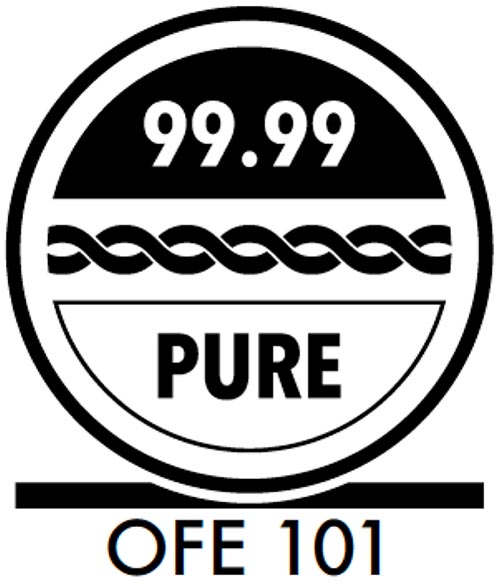 Shunyata Research uses only the highest purity of copper available for the production of its wire products. ‌‌OFE Alloy 101 or ‌‌C10100 is the highest grade of copper with a minimum 99.99% purity and a conductivity rating of 101% IACS. OFE stands for oxygen-free electrolytic and supersedes the term OFHC ( oxygen-free high conductivity ). ‌‌C10100 is the only grade of copper that comes with a written certification of purity. Certified by ASTM F68 ‌‌C10100.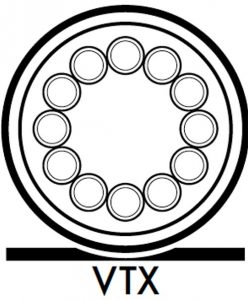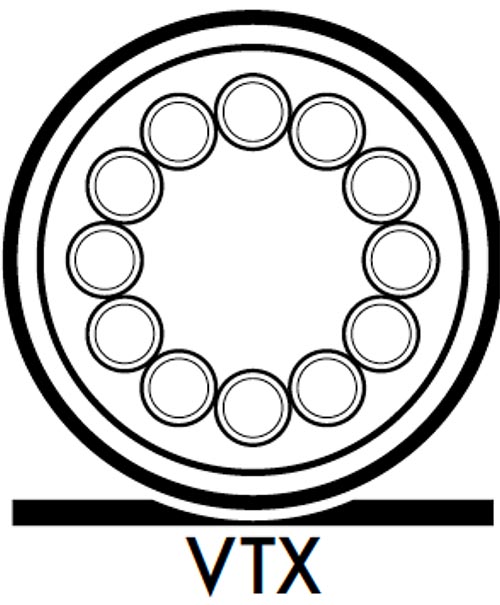 Shunyata Research's exclusive ‌VTX™ conductors are made in the shape of virtual tubes. The core of the conductor is completely hollow minimizing skin effects and random eddy currents. They are produced using OFE Alloy-101.
Wire
90 ohm, 4-conductor, VTX™ geometry, silver plated copper, triple shielded
Termination
Shunyata USB 2.0 A-Male to B-Male ( gold pins ).